HOUSE "Viganj"
Location: Viganj, Peljesac Peninsula
GPS: N: 42 59 11 97 E: 17 06 05 33
Distances:
approx. 500 m from: Viganj centre, grocery store, restaurant, seaside and beach.

Closest airport: Dubrovnik, 136 km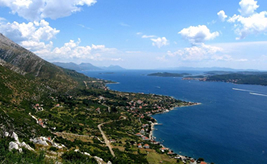 Viganj is located in a spacious bay, west of Cape Saint Liberan, on South coast of Peljesac.  Cozy place to relax on the sunny Peljesac Riviera, with sandy beaches, clear sea and refreshing breeze Mistral. City of long maritime tradition, today is recognized as one of the top European resorts for wind-surfing.
By visiting archaeological area Nakovane – the Illyrian piles, the City on a hill or the Spila cave; neighboring hillside of old stone houses and the Church of Our Lady - you will return briefly to the history and almost forgotten way of life in this area.

Also, Viganj offers a wealth of flavors of wine, fish and seafood.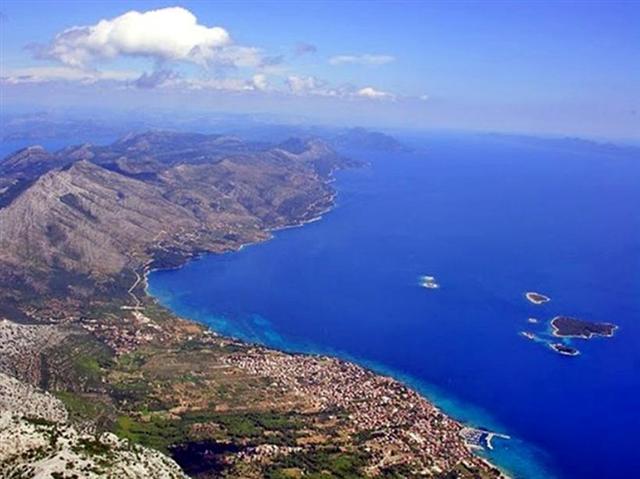 Peninsula Peljesac is the second largest Croatian peninsula (after Istria), which is situated on the southern Croatian Coast in Dubrovnik-Neretva county. Name Peljesac probably originated from the name of the hill Pelisac, located above Orebic, and it is relatively recent phenomenon. Throughout history, several names were used but mostly Stonski rat (lat. Puncta Stagni, Tal. Ponta di Stagno) or Italian name Sabioncello.
One can find so much challenge for gourmands and wine lovers that it is almost exclusive to Peljesac penninsula.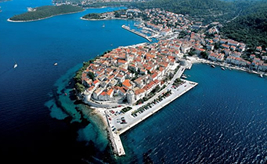 Central Dalmatian island Korcula stretches parallel to the nearby Peljesac peninsula. It is 47 km long, 5.3 to 7.8 km wide, with area of 270 square kilometers and is the sixth largest island in the Adriatic Sea. Korcula and Peljesac peninsula are divided by the Peljesac channel, and the closest distance between them is 1270 m.

The island Korcula was inhabited in prehistoric times, Traces of ancient life were discovered in many places. The oldest finds of Neolithic stone knives are located on small island Badija, near the town Korcula.
Statute of the city and island of Korcula, dated from the 13th century, regulated life in this medieval city and on the island and it is one of the oldest legal documents in this part of Europe.
In Korcula city still exists the house believed to be the birth place of great explorer: Marco Polo.